Analia Lentini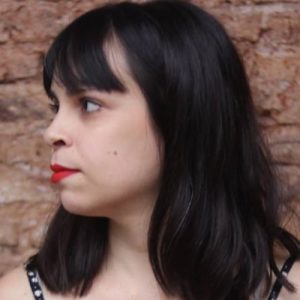 Analia Lentini is a Guitarist and a Music composer from Argentina. Analia began her self-taught studies composing her first musical work at the age of eleven. She received her first guitar as gift from her father at the age of eight.
Analia is the daughter of an economist father and a housewife mother, her decision to study music in a formal way was not easy since following an artistic career was not an option within the family. Despite this, Analia made the entrance to the Manuel de Falla Superior Music Conservatory at 19 years of age and she graduated ten years later with the best grade of 9.23. She completed her studies with masters and exponents of the guitar and composition such as Maximo Pujol and Juan Falu among others.
Analia worked as a stable musician at the Duhau Palace – Park Hyatt Buenos Aires, one of the most prestigious Buenos Aires hotels. She played classical music and tangos for 8 years while she managed to complete her musical studies. Once graduated, she started teaching music in public schools in the City of Buenos Aires.
In the year 2015 Analia made a compilation of her works to record them together with the drummer Emmanuel Daniel and the guitarist Mathias Garcia Schneider, after that recording, the musical group called Nebuloso was born. This group is presented in a stable and continuous in different stages of the city of Buenos Aires since two years ago and for next year a tour of Europe in which they will present their musical work.
In Early 2017 Analia Lentini founded an Art Academy where she is a music teacher and a director.
To date, Analia composed and recorded more than 36 songs. Many of these songs were played on prestigious radios around the world and were also presented in theaters and festivals in her country. Most of Analia's repertoire was edited and published by the French producer GUM (Green United Music)
Analia Lentini is dedicated to teaching music and composition, she is currently working on her solo album and is planning a trip to Europe to play her music at several Festivals to which she was invited.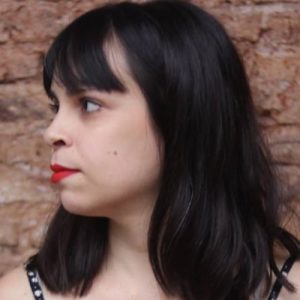 | | |
| --- | --- |
| Instrument: | Guitar |
| Genre: | New Age |
| State: | Buenos Aires |
| Country: | Argentina |
Analia's Official Website
Analia on Spotify
Analia on SoundCloud
Analia on Facebook
Analia on Instagram
Analia on YouTube
Analia on LinkedIn