Deborah Offenhauser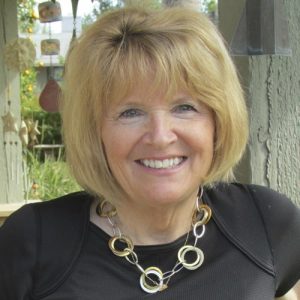 Deborah Offenhauser is a world renowned pianist with over thirty years as a professional entertainer and recording artist. She has performed with well-renowned artists such as Isola Jones, The Four Lads, The Moody Blues, The Diamonds, Frankie Laine and more.
Her music has been heard on the hit TV shows "Desperate Housewives", "Madam Secretary" and "The Big Bang Theory" (ABC and CBS) along with "The Weather Channel".
Pianist and composer Deborah Offenhauser began taking piano lessons when she was five years old, though she had been playing for some time before then—begging her brothers to teach her everything they knew. After a visiting piano teacher mistook her piano playing for her older brother's, she was promptly signed up for lessons and a lifelong love of music was born. She studied piano formally until she was fourteen, memorizing classical pieces for festivals and contests, and learning theory, scales, and chord progressions along the way. Her father ensured that she wouldn't be too immersed in classicism, and she credits him for her exposure to more contemporary musical numbers.
When Deborah's piano teacher relocated, her formal lessons ended but her love for music continued unabated. While her older brothers had long left their childhood piano lessons in the past, she not only continued playing piano, but the classical organ, mandolin, 5-string banjo, guitar, and violin as well. She worked as an accompanist throughout high school and college, and after making connections with college faculty, she was asked to lecture at the University of Michigan. Her career as a music teacher had just begun.
Deborah continued to play music during her teaching years, opening for bands from The Moody Blues to The Chordettes, playing at resorts, hotels, and casinos, and recording albums of original piano tunes blended with covers of favorite songs. With patience and perseverance, she was delighted when her efforts led to "Desperate Housewives", "The Big Bang Theory", and "Madam Secretary"—all hit television shows—using her songs in their programming. She also became a pianist for a number of touring Broadway shows and has seen her music distributed nationally via Barnes & Noble, and Borders Books & Music book stores.
Though she has been named to the Who's Who in American Women, toured extensively, has seen her music get airplay on The Weather Channel, and on radio stations across the United States and Europe, Deborah's passion for music remains steady. She takes particular joy in how her listeners are affected by the energy she puts into her recordings, even years later. It may seem that her music career has brought her far, but as long as she feels a persistent melody in her ear, Deborah is determined to keep composing and sharing her gift with the world.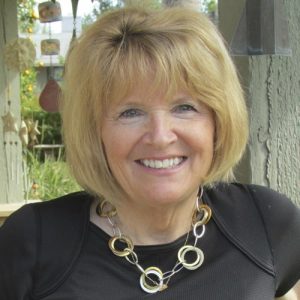 | | |
| --- | --- |
| Instrument: | Piano |
| Genre: | New Age |
| Country: | United States |
| | |
| --- | --- |
| Distribution | Heart Dance Recordings |
Deborah's Official Website
Deborah on Amazon
Deborah on CDBaby
Deborah on iTunes
Deborah on Bandcamp