Marcos Marti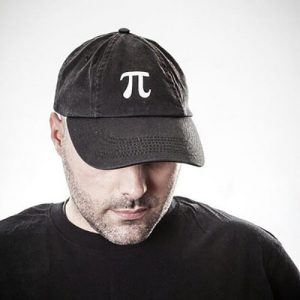 Marcos Martí is a famous music composer, DJ and blogger from Spain.
He currently lives in Betanzos, in the province of A Coruña (Spain), and for a few years he has been sharing very interesting resources on his network.
Marco is also a sound technician by training and a blogger by vocation. Always interested in computers and music, he accidentally stumbled at the earliest version of MixVibes via his housemate and started to mix dark audio collages with film samples and other rare stuff. The first tracks he produced were abstract soundscapes with processed voices, library sound FX and Lo-Fi sampled beats.
After three years at University studying to be an Agricultural Engineer and mixing crazy sounds, he decided to have a career related to audio, so he moves to another city to study Sound Tech. At this point's when the PerlssDj project started, he began producing and uploading audio experiments almost in realtime to a small blog. After some time, the blog grew up, and the number of experiments increased while he kept adding new music on the net. As a result, his blog started to support artists such as Netaudio and Netlabel scene.
As years passed by, he created over 40 different productions including audio, video and photos. He remixed several works from people involved with the Netaudio and Creative Commons community. Marco also started releasing his music on platforms like the Mexican Netlabel Breathe and the Chinese Netlabel Bypass. He continuously supports new and upcoming composers through his popular blog.
In addition to Producing Music and Audiovisuals, Marco Marti is known for writing about technology, productivity applications, multimedia production and useful things for day to day. He is passionate about the internet and believes in its power. He understands the impact it has on our daily life, that is why after more than ten years online with several projects he decided to start his blog to share his experiences. You can find him writing about various topics – from mobile apps to Linux, Music, Culture or Audiovisual productions.
He likes to help people discover another side of technology. Marco believes that Apart from consumerism, there is a great opportunity to improve your life via the internet and develop as a person without the need for the latest gadgets. This ideology is the main driver and the reason of his blog. Helping in the search of your digital identity, giving you keys or resources to take advantage of it, or helping you to start building it for yourself. Marco is a big fan of Do-It-Yourself projects.