Matthew Schildt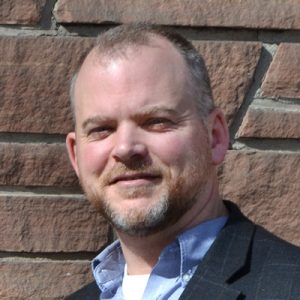 While Matthew started playing music when he picked up the viola at age 9, it was at age 16 that Matthew turned towards piano and composition after discovering the music of the Pat Metheny Group, pianists Dave Grusin and Mark Sloniker, Pink Floyd, and the electronic group Tangerine Dream. While in college for music recording and composition, Matthew fell for the music of Joni Mitchell and composers such as Maurice Ravel and Aaron Copland and started recording his own piano-based compositions in the college recording studio.
Matthew has played piano and viola/violin in jazz ensembles, orchestras and chamber ensembles, with singer songwriters, in various rock bands, and in bluegrass bands, with his Ohio bluegrass band Case of Culler performing on festival lineups with artists such as Sam Bush, Leftover Salmon, and Little Feat.
The many styles that Matthew is drawn to can be heard in his newest album on Heart Dance Records, This Little Light, released in 2016 and recorded at Howlin' Dog Studio in Alamosa, CO. The album features uplifting, rhythmic, and lushly arranged compositions with a stellar group of musicians; Don Richmond on acoustic guitars and mandolin, Kyrstyn Pixton on wordless vocals, John Michel and Michael Jude on drums and bass, Stephen Brannen on electric guitar, and James Doyle on percussion.
The compositions on This Little Light draw from Matthew's influences and This Little Light has been featured on radio stations in 10 countries, was listed as the #2 album for two months on Gaia Prime Radio, was in the top 50 albums on the Zone Music Reporter radio airplay chart for six months, was listed amongst the "best of 2016" on the radio program Audiosyncracy, was the #24 album on One World Music, and has been streamed in 37 countries.
Matthew's music has been used in various animations and advertisements on youtube, including animation based on the video game Five Nights at Freddy's, and has received over 70 million views. Music of Matthew's has been heard in several films and theater productions, including the documentary A Shared Space: Learning from the Mustard Seed School and the play Firstborn in Berkley, CA. In 2006 and 2009, Matthew performed piano on two PBS documentary soundtracks with songwriter Don Richmond.
Matthew's compositions, which focus primarily on chamber music, have been performed at various conferences and festivals in the U.S., including the Tutti New Music Festival, University of Alabama Huntsville New Music Festival, Colorado Composers Concerts, College Music Society conferences, and numerous Society of Composers conferences. Originally from Long Island, New York, Matthew lives in Alamosa, Colorado, a small town between the San Juan and Sangre de Cristo mountain ranges, with his wife Veronica and daughter Caris.
Matthew is a Professor of Music at Adams State University where he has been teaching music composition, music theory, and music recording since 2005. Matthew received a bachelor's degree from Lebanon Valley College and his Masters and Ph.D. in Music Theory/Composition from Kent State University. Prior to Adams State, Matthew taught Music Theory, Piano, American Music, and Music Technology at Kent State University, Hiram College, and the University of Akron.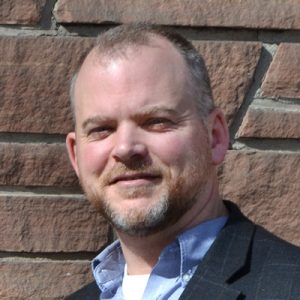 | | |
| --- | --- |
| Genre: | Relaxing Mix |
| City: | Alamosa |
| State: | CO |
| Country: | United States |
Matthew's Official Website
Matthew on Amazon
Matthew on CDBaby
Matthew on Google Play
Matthew on iTunes
Matthew on Bandcamp
Matthew on Pandora
Matthew on Spotify