Michael Bohne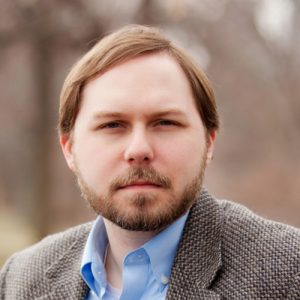 While he's on the same exciting career trajectory as many young solo pianists and composers, Michael Bohne's emergence as an independent force in new age music – culminating now with the release of his full-length debut In The Distance – is grounded in a story unique from any of his peers.
His success in the genre, supported by building momentum on music streaming platforms, is all the more remarkable because the Syracuse raised, Albany NY based artist was not a prodigy at a young age; in fact, he didn't start playing until he began piano lessons with a private instructor while attending college. He grew up inspired not by classical or new age music, but Elton John, Billy Joel and Queen before he got into symphonic metal Finnish bands. Bohne's ever curious ears then fully embraced the rock, pop punk energy of My Chemical Romance. "Very distant from solo piano music," he says. "Most of my influences can be traced back to a mix of post-hardcore, alternative and progressive rock bands."
Bohne's fascination with My Chemical Romance's 2006 rock opera album The Black Parade – and his lifelong interest in sci-fi and horror movies – inspired a visionary approach to the music on In The Distance. More than simply a gathering of 11 melodic, dynamics infused pieces, the collection – the long awaited follow up to his 2014 EP Disenchanted – is a true instrumental concept album – a feat rarely attempted, let alone so divinely accomplished, by solo piano artists.
"In creating the album, my fundamental goal was always to create beautiful solo piano music, and that goal was achieved," says Bohne, who recorded the album on a Chickering Anniversary Grand piano. "But it's important to recognize that In the Distance takes a step beyond that. With inspiration from some of my favorite music, shows, films and many stories told throughout, the album was produced with a loose setting in mind and complementary themes."
While most people turn to new age music for relaxation and escape from day to day fears, worries and struggles, Bohne throws a unique narrative curveball into the mix. The listener can create their own mental images as his emotionally compelling tunes sweep by, but his overall setting is based on a global, extinction level event that is certain and close in time. Few will survive, and those that do will slowly fade away. Driven by this theme, the album explores the thought of living one's life haunted by the ticking of a clock in the aftermath of a horrible truth revealed.
"In writing the music for this I wanted to create a concept record so that everyone could bring their own perspective, that was my commitment and focus throughout each song's conception. However, these are piano solos and there are no lyrics here to narrate a story for you. I wanted to recognize the intent and general inspirations behind it, but I'm interested in the different takeaways everyone will have. Some tracks, like 'Taking the Scenic Route,' which was inspired by a trip to Sedona, are not related at all to the main narrative, but I found joy and comfort in including them. Others, like 'Regarding Stonehenge,' written after a journey to that historic site, are perfectly in line with it," says Bohne.
Though a rock and roller by nature, Bohne's interest in new age piano music was sparked by Grammy nominated genre legend David Lanz. In 2011, as his interest in the piano continued to deepen, Bohne participated in and was the winner of a YouTube contest that Lanz hosted. The objective was to perform one of his songs in an online video, which would be voted on. The piece he chose was "The Enchantment" from Lanz's 2008 Painting the Sun album. As a winner of the competition, he had the opportunity to spend a week at the LaFond Conservatory of Music in Centralia, Washington for a small group retreat that included private lessons and workshops with Lanz.
"I walked away from that week at the Conservatory with a great deal of general encouragement and I met some extraordinary people," Bohne says. "I also learned a great deal from the Conservatory's Madame Sandra Zegzula, and very much appreciated her hospitality. Were it not for David, I don't think I would have ever thought of writing for solo piano. I later discovered many other solo piano and new age artists who have inspired my journey, including David Nevue (also the founder of the online radio station 'Whisperings: Solo Piano Radio') and Joe Bongiorno. I truly enjoy the opportunity to create music. It always starts off as a form of therapy for me and then takes on a shape of its own as more people out there connect with it and enjoy it."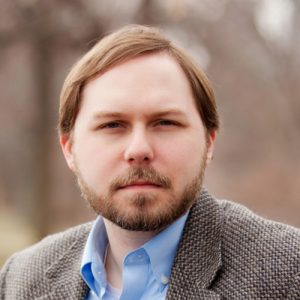 | | |
| --- | --- |
| Instrument: | Piano |
| Genre: | Solo Piano |
| City: | Albany |
| State: | NY |
| Country: | United States |
Michael's Official Website
Michael on Amazon
Michael on CDBaby
Michael on iTunes
Michael on Pandora
Michael on Spotify
Michael on Facebook
Michael on Twitter
Michael on YouTube