Paul Adams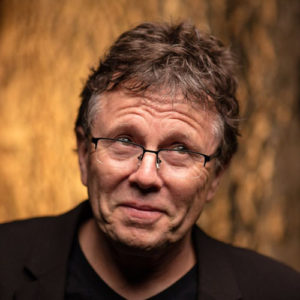 Paul Adams 12 critically acclaimed albums have over 104 million streams on Pandora and can be heard on Spotify, Sirius Radio, Music Choice and other platforms. His new album DEEPER IMAGININGS was the follow up to his IMAGININGS album that won Contemporary Instrumental Album of the year at the Zone Music Awards in New Orleans in 2015!
He has built instruments for famous musicians including Daryl Hall members of Stevie Wonder's band. He also has an electro fusion band THE NEURONS with ex Ray Charles Trumpet soloist/arranger David Hoffman. Adams release SLEEP won Native Flute Album of the Year in 2013. His albums HEAVENS and FLUTE MEDITATIONS FOR DREAMING CLOUDS were also forged in this meditational style.
THE PROPERTY OF WATER was created with electro music pioneer Laurie Spiegel's Music Mouse, an intelligent music program that because of its blend with acoustic instruments and nature.
A VIEW FROM THE PLAIN uses Paul's unique drop thumb guitar style. His specialized finger style was birthed of a tragic accident years ago that resulted in the loss of three fingers on Paul's fretting hand. "I had to completely re-approach my playing. A radio program who had placed my album VARIOUS WAVES in the TOP 5 of the year asked about my 'unique way' of phrasing! Limitation sometimes has a way of pushing one beyond barriers."
IN THE LAND WHERE I COME FROM perhaps Adams' most "daring" album, crosses boundaries of the best in Jazz, Pop, and World influences, venturing even into groove and poetry. Described by many as a masterpiece!
Paul currently works with Elizabeth Geyer from Australia who has three wonderful albums out ON PATROL WITH THE JAZZ POLICE / THE DREAM / THE BRIDGE. She has many fans such as Grammy winner Bill Champlin, Jim Moginie from Midnight Oil, ex Ray Charles arranger David Hoffman and hopefully YOU. Bruce Lundvall of Blue Note Records considered Elizabeth a bit of a genius and so do I !!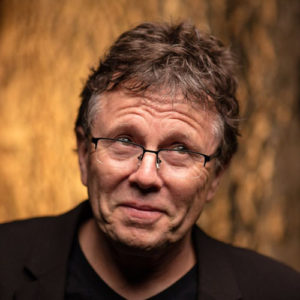 | | |
| --- | --- |
| Instrument: | Flute |
| Genre: | New Age |
| Country: | United States |
Paul's Official Website
Paul on Pandora
Paul on Spotify
Paul on Facebook
Paul on Twitter
Paul on Instagram