Rod Best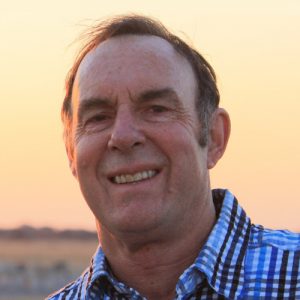 Rod Best currently lives in the country town of Gayndah, Queensland, Australia (4 hours north of Brisbane) and is married to Jan. He learnt piano at an early age then branched out onto organ. He also has studied alto saxophone and guitar. Over the years Rod has been involved in training and developing of singers and musicians in churches as well as writing music arrangements for small stage band through to large orchestras, direction of major musical productions and song composition.
He studied at the Sydney Conservatorium of Music in Jazz Improvisation and Advanced Arranging, developing a wealth of experience in composition and arrangement in jazz and contemporary keyboarding styles. He has also studied under some great Australian jazz piano players including Tony Ansell, Mike Nock, Michael Bartolomei, Chuck Yates, Judy Bailey, Dave Fennell, Vince Genova and Kevin Hunt. He studied at Jazz Worx in Brisbane and received an Associate Diploma in Jazz. Apart from instrumentals, Rod has written many songs for praise and worship in churches.
He has released Eleven instrumental albums entitled "Best Of Smooth", "The Best of Rod Best", "Groove On", "Sweetest Melodies", "A Peaceful Place", "The Best of Christmas, "The Next Level", "Soul Soothing", "Funky Feeling", "Fascination", "Mixed Emotion" and his latest "The dream". Rod also released a number of instrumental singles including "Sweet Emotion", "In the Groove", "Move 'n' Groove", "Besty's Bossa", "Lazy Days", "Turn Up the Heat", "Lasting Impression", "Going Places", "High Energy", "Piano Groove Time", Smooth As", "Listen Up Now", and "A Good Note". He has also completed a collaboration EP project with "Light of Love" from Chicago called "The Best Of Christmas". All Rod's music is available at www.rodbestmusic.com or from iTunes, CD Baby, Apple Music, Songtradr, Spotify or Amazon.