Shoshana Michel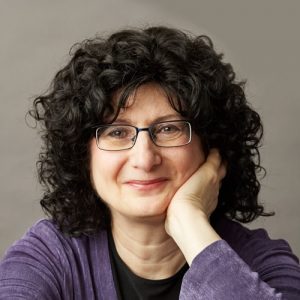 When Shoshana was seven years old, a door-to-door salesman for a local music studio knocked on her front door. Her parents signed her up for music lessons, starting her first on the accordion then adding piano lessons soon after. Classically trained, Shoshana discovered ragtime while in high school when the movie "The Sting" came out and was instantly hooked. She started her professional music career at the age of 17 playing honky-tonk/ragtime piano at Shakey's Pizza Parlors and the following year was hired by Knott's Berry Farm in Buena Park, California as a ragtime pianist in their new Roaring 20's section.
Throughout the years, Shoshana has played different genres of music at different venues. She has played ragtime at The Old Town Mall in Torrance California, accompanied the melodramas at The Bird Cage Theatre in Knott's Berry Farm, served as piano accompanist for many musical productions and played contemporary solo piano at The Galleria at South Bay in Redondo Beach, California.
Shoshana fell in love with New Age solo piano music in 1990, listening to and playing music by pianists David Lanz, Suzanne Ciani, Jim Chappell and others. She was so inspired by their music that she wrote her first piano solo, "Heather, Roses and Moonlight", for a piano student who shared her love of New Age solo piano. Very soon after, however, feeling that she couldn't compose, she stopped writing music entirely.
Shoshana discovered Chabad nigunim, songs of Jewish Eastern European origin, and started arranging and playing these beautiful melodies. The positive responses of listeners, moved by her soulful renditions of the nigunim, encouraged her to record and produce her debut solo piano album, Soul Whispers, in 2015. Music from Soul Whispers has been used by Jewish Education Media in several of their documentaries and was nominated for 2015 SoloPiano.com Album of the Year.
Soon after Soul Whispers was released, she felt the need to prove herself as a composer, not just as an arranger or pianist. Determined to compose, she sat down at the piano and after a few tries, the music began to flow. The blocks that had been preventing her from composing for twenty-four years were starting to dissolve. It was as if the flood gates opened and now she couldn't write down the music fast enough. The result of this 'flood of music' became her debut album as a composer, Dancing on the Wind, which was released in 2016 to an enthusiastic and positive audience. Dancing on the Wind was nominated for Whisperings Album of the Year, One World Music Radio's Solo Piano Album of the year, SoloPiano.com Album of the Year and won a Global Peace Song Award for her composition "When Leaves Dance".
Inspired by the overwhelming response to Dancing on the Wind, Shoshana continued to compose and in 2017 released Prelude to a Dream, her third solo piano album and her second as a composer. Prelude to a Dream was nominated for Enlightened Piano Radio Album of the Year and won One World Music Radio's Solo Piano Album of the Year.
Reflection, Shoshana's fourth solo piano album, was released in 2019. The piano solos in this album were born out of finding herself as a composer and experiencing life's challenges.
Shoshana's music can be heard on Sirus XM radio, Calm Radio, Sleep Radio, The River of Calm, Pandora, Whisperings Solo Piano Radio, SoloPiano.com and many other stations worldwide. Her music can also be heard up in the sky on several international airline's inflight entertainment programs.
Shoshana's playing has been described as "graceful and flowing" and "refined and elegant". Her music stirs the heart and touches the soul. Shoshana feels that music is healing and is passionate about sharing her music with others. She currently resides with her human and avian family in Brooklyn, New York.