Steve Rivera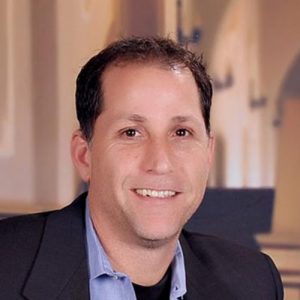 Many rivers flow to the sea, and likewise, many creative tributaries in pianist and composer Steve Rivera's life have led him to the level of consummate artistry he has achieved today. Steve started learning to play the piano from his father at the age of eight and after high school, he knew that music was his life's ambition.
From there Steve's numerous accomplishments included studying, composing and conducting at Hope University, touring as a member of a singing group, and interning at several churches as an assistant music director. As he has evolved in his craft, Steve Rivera has composed, performed, and recorded for several musical theatre productions, scored film trailers, and currently performs regularly in Southern California where he lives. He enjoys writing in different mediums and is currently working on an exciting full production musical called, "The Parable," in which he serves as the composer, lyricist, and author.
At this point in his ever-evolving career, Steve has truly upped his game with the release of his stunning new album, "beyond measures & time", following up the very successful release of "Dividing the Darkness". To fulfill his creative vision for both projects, Steve chose to work with one of the premier new age and contemporary instrumental producers in the world; the GRAMMY-winning founder of the legendary Windham Hill Records, Will Ackerman. Along with Will's roster of world-class studio musicians at Imaginary Road Studios, Steve has created two albums that have garnered critical acclaim from highly regarded reviewers in the genre.
Rivera writes from a place of being inspired, putting his feelings, emotions, struggles, happiness, certainty, and uncertainty into his compositions. Rivera's listeners and fans have reached out to let him know that his music is rich, poignant, moving, and feels like an old friend. One listener in particular who suffers daily from pain recently let Steve know that his music is transforming and helps to take him to a place with less pain and suffering. In Steve's words, "music can have a positive effect on humanity, and is grateful that in sharing his experiences through his music, it somehow brings his music validity to it in the realization that it is helpful to others."